Friday and Saturday at Quito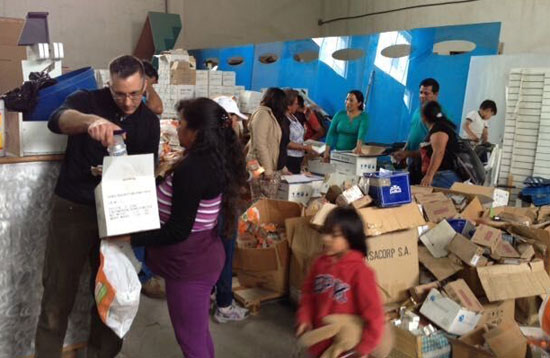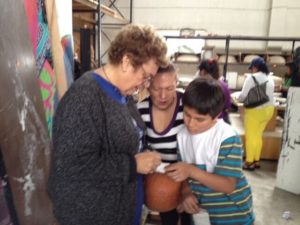 We said our farewells to our friends in Guayaquil and arrived in Quito in time to experience the Friday evening traffic.
Saturday morning at the WBC, Sister Cindy put us all to work at  the Mercado de Pulgas in the big bodega warehouse. Most of us know little Spanish, but our Ecuadorian families were very patient with us as they picked out their treasures and looked to us to provide a fair price. One guiding principle was: the sweeter the kid, the lower the price!!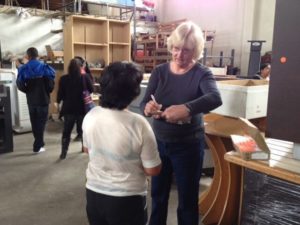 That evening we received our orientation from Madre Miguel, Padre Halligan, and Sister Cindy and we enjoyed the stories of the history of the WBC. After a long day, we were ready to get some rest and prepare for Sunday's Minga.
(photos: Helping at the bodega warehouse: cover – Jeff Cologna; left – BVM associate Carmella Huser; right – Edna Perry)