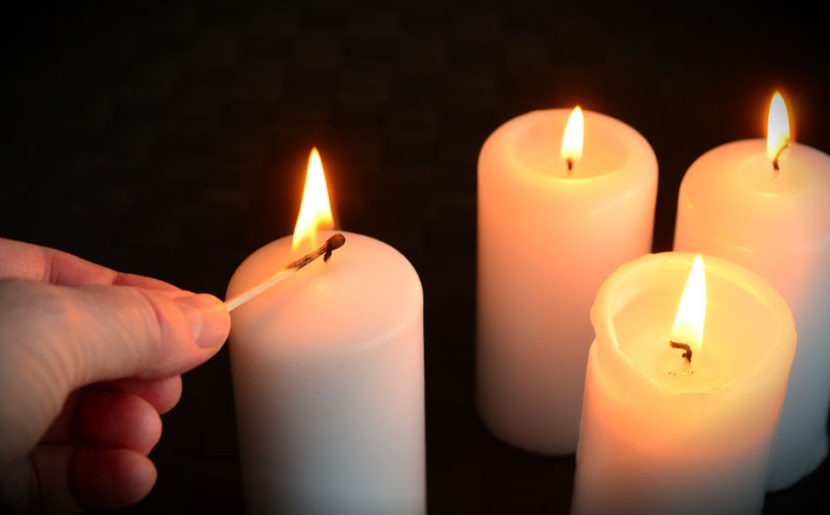 It is amazing to me that, as we approach Christmas, as we near the end of Advent, when things are getting more frenetic, the fourth Sunday of Advent is Peace!
A reminder to slow down, to breathe, to reflect, to be peace-filled. The world does not want us to enjoy peace. And too many of our sisters and brothers cannot experience peace, because of wars, disasters, and evil. What can I do to make a difference, to bring peace? I must start with myself. My inner peace is a pebble to the world pond, a small ripple to start a bigger one.
I don't have time for this. Yet, I cannot continue without it. That bedrock of peace that comes from my relationship to God is what centers me when all around seems to be chaos. That breath, breathing in the peace of Christ, keeps me focused on the important aspects of the season, prompts me to share the joy of the angels, "Be not afraid! Rejoice!" I must take the time for meditation and prayer.
I need to focus my prayers as well. Asking for peace and comfort for the afflicted, guidance as I choose where to use my tithe, and strength and hope for the ones who administer to those in need. Looking at the BVM corporate stances, making a conscious and conscientious prayer for each of them and for the BVM ministry partners. What else can I do to support peace? I lift a prayer of gratitude for the marchers and ministers who are God's hands in these times of chaos and crises. May God bless them and give them peaceful hearts and clear minds as they do what I cannot. May the ones they serve see the light of peace in their touch and their words.
As the time of the celebration of the Christ Child nears, may this fourth candle, this fourth week, bring God's peace to one and all. God bless us, every one!