Feast Day: Mary Mother of God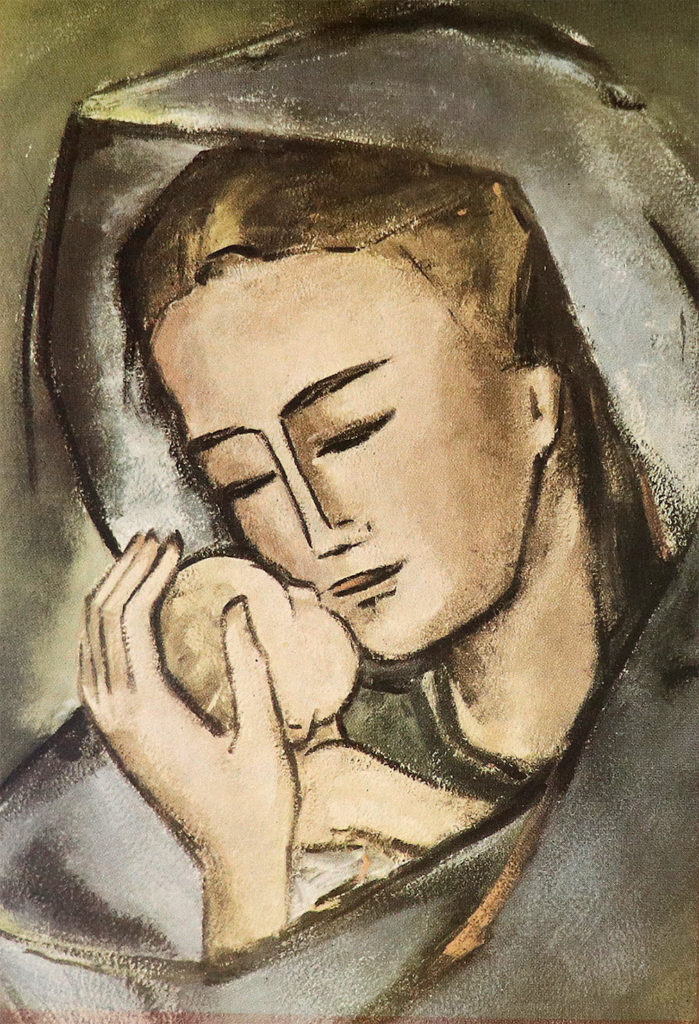 Each year on January 1 we celebrate the feast of Mary Mother of God, the solemnity of Mary as Theotokos, God-bearer. We honor the woman who physically nurtured the Godhead within her womb for nine months and gave birth to him on our planet Earth. What a mind-stretching, nearly unimaginable reality! God become one of us through a young woman at a singular moment in time!
Yet Mary continually gives birth to God's and her child in us "to let all God's glory through", as Gerard Manley Hopkins, SJ captured eloquently in this excerpt from his poem, The Blessed Virgin compared to the Air we Breathe:
Of her who not only
Gave God's infinity
Dwindled to infancy
Welcome in womb and breast,
Birth, milk, and all the rest
But mothers each new grace
That does now reach our race . . .
Of her flesh he took flesh:
He does take fresh and fresh,
Though much the mystery how,
Not flesh but spirit now
And makes, O marvelous!
New Nazareths in us,
Where she shall yet conceive
Him, morning, noon, and eve;
New Bethlems, and he born
There, evening, noon, and morn—
Men [sic] here may draw like breath
More Christ and baffle death; . . .
On this troubled New Year's Day 2019, our thoughts also are drawn from the Mother of God to our Mother God, constantly holding with care all of creation, each one of us and all Earth's peoples, nurturing us, and gradually bringing us to birth as a new creation in Christ.
Deo gratias!
Featured image: This painting of Madonna and Child was created by Janet Staples, BVM.