Dubuque Area Women Support Human Traffic Coalition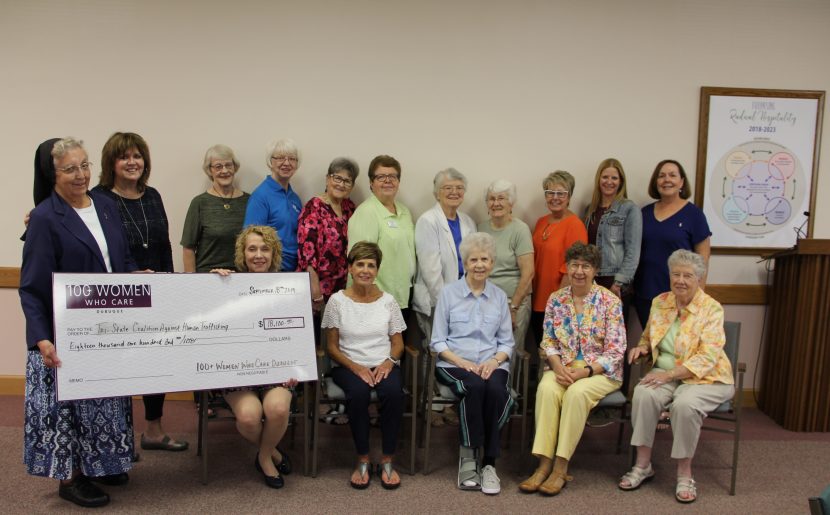 100+ Women Who Care Dubuque has given $18,100 to the Tri-State Coalition Against Human Trafficking & Slavery.  Members were overwhelmed with surprise and gratitude when the gift was announced at a presentation on Sept. 18.  Coalition member Sister Pat Conlan, RSM, spoke passionately of the need for the funds.  They will be used to create an awareness of human trafficking among junior and senior high school students in the Dubuque Community Schools District and the Holy Family System with presentations to students, teachers and parents together. The funds will also be used to bring the film "I Am Still Here" to Dubuque theaters to educate and create awareness of the trafficking of children.
100+ Women Who Care Dubuque meet four times a year to raise $10K or more in one hour for a charity with 501(c)3 status located within 15 miles of Dubuque. Since 2016, 100+ Women Who Care Dubuque has raised over $200,000.00 for local non-profits in just 12 hours.