Celebrating February Second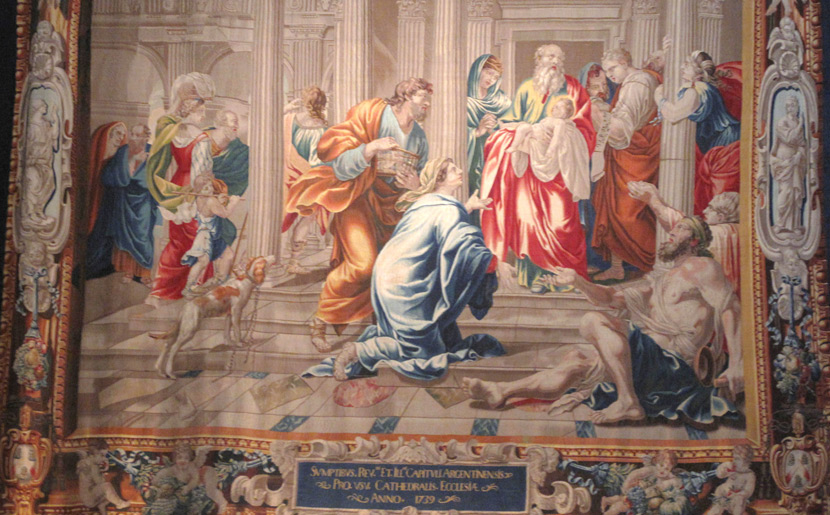 February 2nd had historically been named Candlemas Day, Feast of the Purification of the Blessed Virgin Mary, and Feast of the Presentation of our Lord Jesus Christ.  In the history of the BVM Sisters, it had also been time when some Sisters said or renewed their vows.
On Candlemas Day, some Christian religions in various countries historically used February 2nd as the day on which all Christmas decorations were removed whereas other countries designated the Epiphany for doing this.  More currently on Candlemas Day many Christians bring candles to the local church to be blessed and used for the rest of the year to commemorate Jesus who is "Light of the World."
The Purification of Mary is in accordance with Leviticus 12 in the Old Testament whereby a woman was to be presented for purification by sacrifice 33 days after a son's circumcision, which formerly was celebrated on January 1st for Catholics in the U.S.
The Presentation of Our Lord in the Temple is described in Luke 2:22-40.  It is 40 days after Jesus' birth in fulfillment of the Law.  At this event both Anna and Simeon, attentive to the Holy Spirit, recognized the child Jesus as the one to redeem the world.
Might we too follow Jesus, as Light of the World?
Might we too celebrate Mary, and present ourselves for purification?
Might we too be open to the Holy Spirit to recognize and acknowledge Jesus as our Lord and Redeemer?