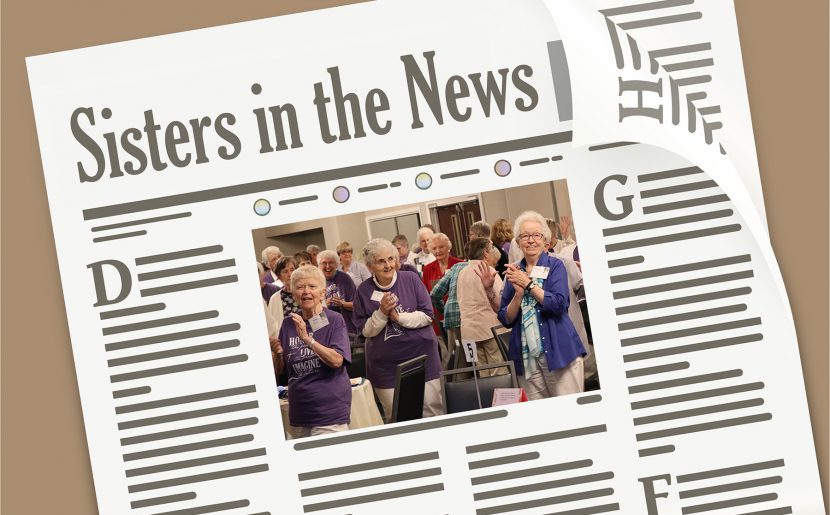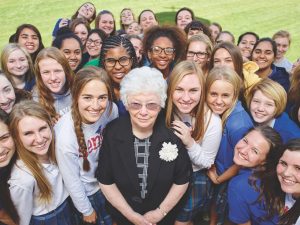 Joan Fitzgerald, BVM, president of Xavier College Preparatory in Phoenix, was named one of Phoenix Business Journal's Most Admired Leaders for 2020.
Joan is joined by 29 other leaders from Phoenix's business, education, health, and nonprofit sectors. The award recognizes her integrity, values, vision, and commitment to excellence.
The growth of the school both in its academics and physical campus, and Joan's imprint of Catholic values were an integral part of being chosen for this award.
Wendy Riddell, Xavier board president, says, "I can think of no one more deserving of this recognition. Not only is Sister Joan responsible for Xavier's evolution since 1974 into one of the nation's top college prep schools for women, but she herself has also educated, inspired, and mentored countless women who are themselves leaders in their community."
Joan will be included in the Most Admired Leaders special section published in the May 8 issue of the Phoenix Business Journal.
Read the complete article: Phoenix Business Journal's Most Admired Leaders for 2020
---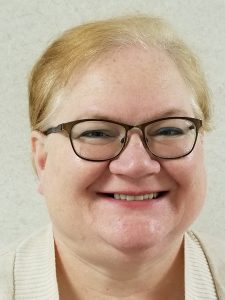 Associate Suzie Wright was quoted in a March 29 article in the Dubuque Telegraph Herald that explored human trafficking in plain sight.
Suzie has worked with human-trafficking survivors since 2001 and is a member of Set Free Dubuque and the Tri-State Coalition Against Human Trafficking and Slavery.
Awareness has grown in Dubuque, but people don't believe it can happen to someone they know, she says in the article.
Read an excerpt: "In the 19 years since Wright started serving as an advocate, every victim she has helped in Iowa had been trafficked by someone they were directly linked to or dating.
"People also don't understand that human trafficking often does not include kidnapping, Wright said. Many people are brought into the "ring" of trafficking through what the U.S. law defines as "the use of force, fraud or coercion to compel a person into commercial sex acts or labor or services against his or her will."
"For some people, it's the person they are dating," Wright said. "For other people, it's the person that is their parental figure. For others, it's a close relationship."
"They were sold this dream of some great life and instead find themselves enslaved," she said. "(Some) don't realize they have been trapped into human trafficking because they don't have the perception of, 'It's not my fault.'"
---
BVMs Marilyn Wilson and Elizabeth Avalos increased awareness about human trafficking during a Feb. 11 talk at St. Matthias Parish in San Mateo, Calif.
Catholic San Francisco published an article about the presentation, which drew 50 people.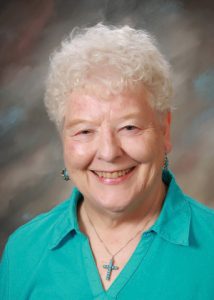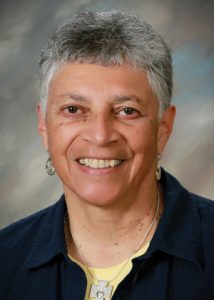 The article says, "Global estimates of the profit from human trafficking place it at about $150 billion per year, Sister Marilyn said. "You can sell a person over and over again, so it's extremely profitable."
"Sister Elizabeth said nearly 100,000 children are trafficked per year in the U.S. "The thing is if you're vulnerable, that is when you're most likely to be trafficked, or if your home is not what you'd like it to be and you're recruited online."
"Traffickers have turned to using social media to lure women and teens into trafficking situations.
"Traffickers are very, very smart at grooming and getting people to get into this," Sister Marilyn said.
But the biggest challenge is getting people to realize that human trafficking happens in their own communities and cuts across all class and income divides.
"For so long, it was considered something over there, or out there, but California is the biggest state for human trafficking," Sister Marilyn said."
Read the complete article: Shine a Light on Modern Day Slavery
---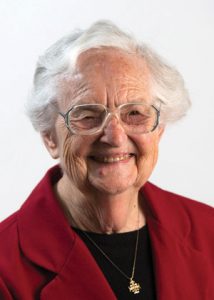 In a New York Times interview, Jean Dolores Schmidt, BVM says she believes people will become kinder, more thoughtful, and cautious after the pandemic. In a recent video, she encouraged people to stick together and to continue to work together.
She looks for good that can come from this, although she admits that requires some intentional thought.
"When we go to bed, I think it's good to think about all the good things that happened during the day," Sister Jean said. "That way, we will go to sleep with less worry, and we will wake up joyful."
Read the complete article: In Time of Need We Turn to Sister Jean
Sister Jean sent a finals week message to Loyola students, telling them, "You are going to be a very vital part of bringing about needed changes in society."
Watch: A Final's Week Message From Sister Jean 
And in other news, Sister Jean is on the cover of a new book, The History of Loyola Basketball: More Than a Shot and a Prayer.
The book's author, Fred Mitchell, called the Loyola trip to the Final Four in 2018 a "feel-good story," which included Sister Jean, the chaplain of the men's basketball team since 1994. "She didn't just hop on the bandwagon a couple years ago," he says in an interview with WGN.
It might be unusual for a woman religious to be included in in a sports book, but Sister Jean prays with the team every day and talks about team spirit.
"I just had such a wonderful time in the whole journey that we took to the Final Four," she says in the interview, adding the team doesn't "care who makes the basket as long as we make the basket."
Watch: Sister Jean and Fred Mitchell Discuss His New Book
---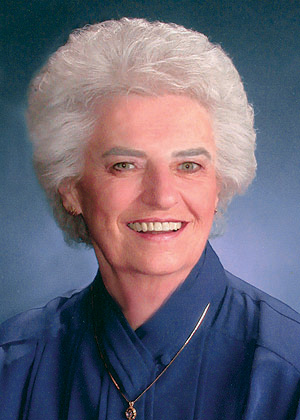 Not even a pandemic stops Marie Greaney, BVM from giving blood. Marie says donating blood is simple but life-saving. She first donated as a novice and has continued ever since. 
Read complete article: BVM Sister donates blood during COVID-19 as part of 68-year tradition
---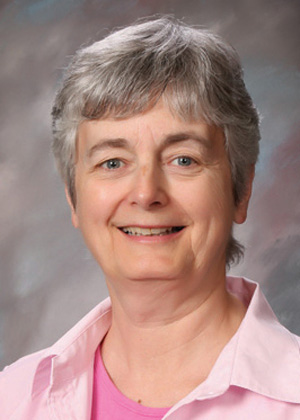 Patricia Bombard, BVM talks about homelessness among college students. It's not just the lack of housing, but of food, winter clothing, and even something as simple as laundry soap.
Read complete article: Nowhere to go: Young People Cope With Homelessness in the US