BVM Director of Development Receives Outstanding Fundraiser Award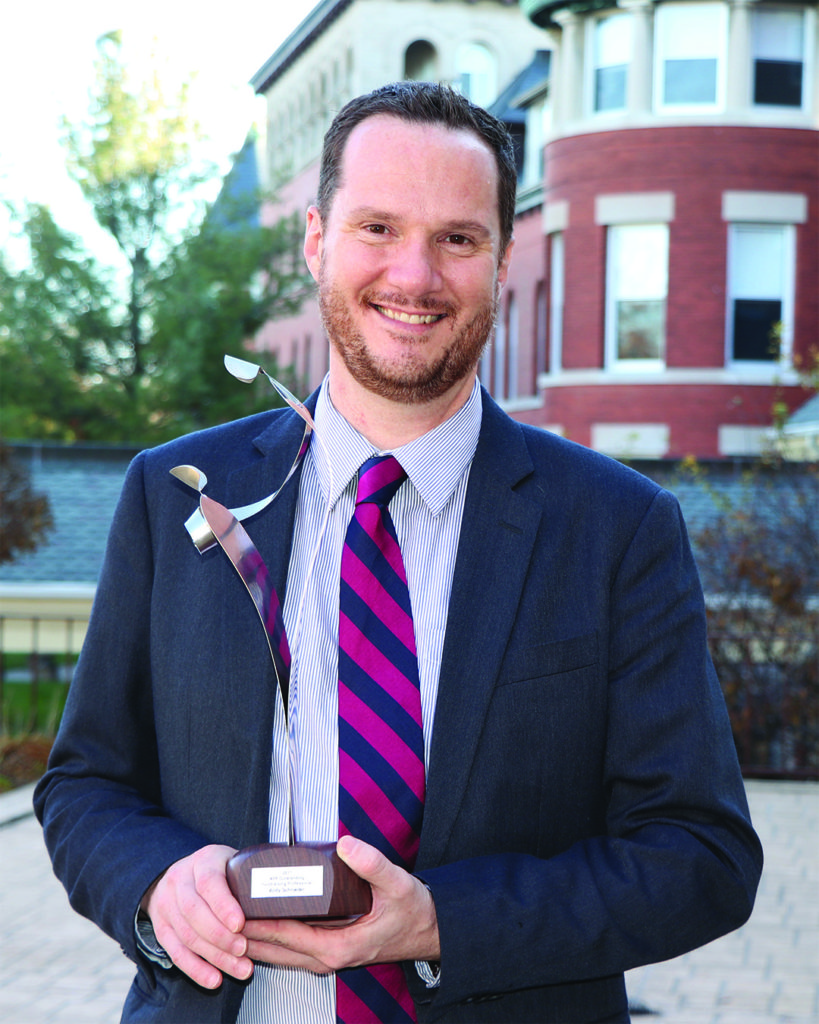 Sisters of Charity, BVM Director of Development Andy Schroeder was honored as "Outstanding Professional Fundraiser" at the National Philanthropy Day Awards Luncheon on Nov. 15, 2017, at the Grand River Center, Dubuque, Iowa.
Andy has served as director of development for the BVM congregation since April 2015. Before coming to Mount Carmel, he was a major and planned gifts officer at Clarke University in Dubuque, where he worked in development for seven years. Andy is also a BVM associate who is involved in his local parish and community as council and board member, and volunteer.
"The BVM cores values are really a guideline for how I live my life," Andy shares. "I am proud that every day I go to work I know that I will have the ability to partner with people who are trying to make the world a better place. I love what I do and believe in it."