Associate Suzanne King Lauded for Volunteer Work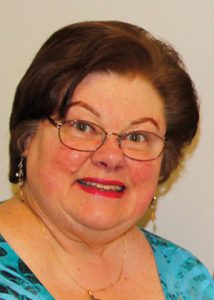 A certificate of appreciation from the Colorado Commission on Aging was a "lovely surprise" for BVM Associate Suzanne King. "I guess that I did something right," she says.
For Suzanne, volunteering has been part of her life since high school, "where I found it to be a fun way to develop a deeper sense of community."
Now that she is retired, "community-minded ventures are so rewarding and fun," she says.
She seeks opinions of seniors and relays them as an advisor to the Fort Collins, Colo., City Council, "reporting back progress to those who can push forward those concerns.
"I consider senior options for involvement in community," Suzanne says. "How can we assure meaningful access and involvement by seniors at all levels of care in our community?"
In addition to work on behalf of older people, she has given time to arts, civic, and church groups.
Our core values–freedom, education, charity and justice–highlight and guide me in all that I do."—BVM Associate Suzanne King
"Our core values–freedom, education, charity and justice–highlight and guide me in all that I do," Suzanne says. "My usual motivation stems from many years ago when I first viewed the movie 'Auntie Mame.' She was so giving (in her way) to all people and circumstances, and usually with that wonderful smile with a bit of mischief behind it."