DIAMOND JUBILARIANS
The following Diamond Jubilarians are celebrating 70 years in religious life with the Sisters of Charity of the Blessed Virgin Mary.
They entered the BVM congregation in February 1950. They professed first vows on Aug. 15, 1952, and final vows on Aug. 15, 1957.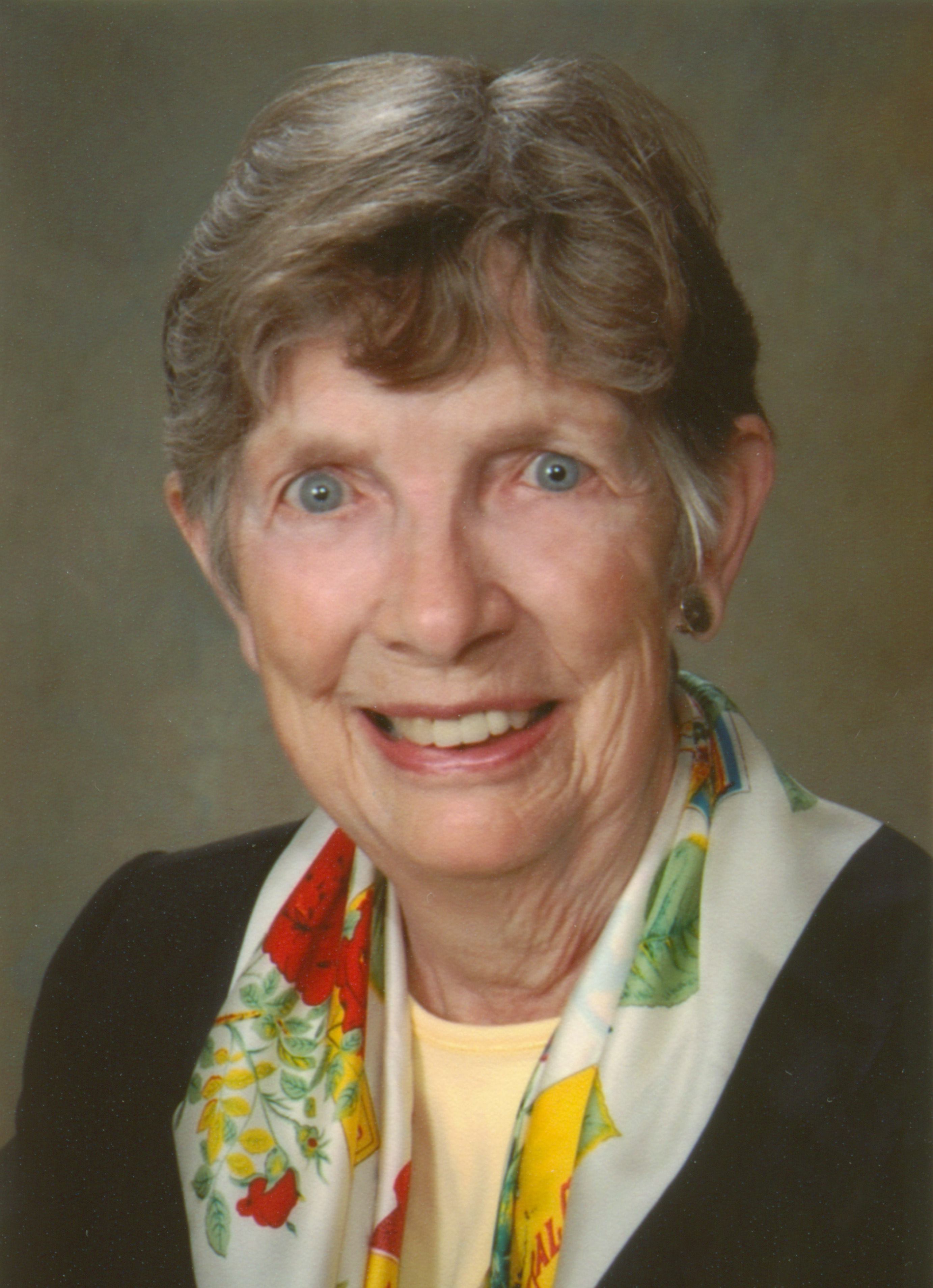 Sister Patricia (Marjorie) Donahoe, BVM
Read Her Biography
The encouragement of a BVM teacher made Pat (Marjorie) Donahoe consider becoming a sister herself.
During high school at St. Joseph's Academy in Des Moines, Iowa, a BVM was very supportive when Pat was working on a project she was worried about.
"I remember saying to myself, 'I wish I could be that kind,'" and a voice said "Couldn't you?"
"I could never be a nun," she told herself. And the voice asked, Why not?
And that's how 70 years ago on Feb. 2, Pat boarded a train in Des Moines during an ice storm and headed for Mount Carmel in Dubuque, Iowa.
Along the way, she called her mother, but her dad wasn't home and she promised she'd call back to talk to him.
"My parents dropped me off at the station. I'd never seen him cry, so that didn't help me. After supper, I sat down in the third floor hallway crying, saying 'I didn't get to call my father,'" and she was allowed to call home.
As painful as it was to leave home, Pat knew she was going toward her calling.
"It's where God wants me to be. I've always felt that," she said. "This is where I belong."
Pat started out teaching, first through fourth grades, in Kansas, Illinois, Missouri, and after her father died and her mother needed her, back home in Des Moines.
She taught at a public school near her mother's home, so she could stay with her and walk to work. Her students walked home with her, a help to those whose way home was fraught with bullies.
"The interaction with the children was great. I'd say to them, 'Do you want me to be fair?'" and they'd say yes.
After her mother died, Pat returned to school and earned her master's in library science. She had begun studying guidance and counseling, but found the library science courses very appealing.
A self-described introvert, she volunteers at the Mount Carmel Motherhouse library still.
She has learned that even in a tough spot when you wonder how things can work out, "God is with you all the way.
"What surprises me my whole life is that I was taking a stand on things that were wrong, and I said so, even though my stomach was churning," she says.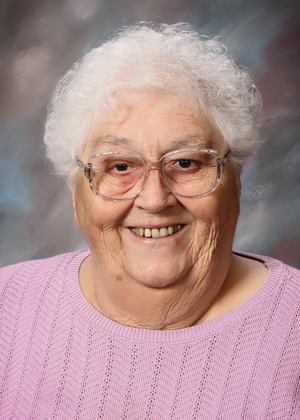 Sister Theresa (Grace Michele) McNerney, BVM
Read Her Biography
You don't have to ask Theresa (Grace Michele) McNerney, BVM, twice how she feels about her congregation.
"I love being a BVM," she says animatedly. "I love it because we love each other, even though we might disagree with each other. I love our spirit. I love my community. I love everything about it. I feel so grateful."
As she celebrates 70 years as a BVM, someone described her as a mover and a shaker, "and I was," she says. "I had a few run-ins with the law for demonstrating.
"I spent my whole life working for justice. I will continue to do it as long as there are injustices going on and people can't talk for themselves," Theresa says. "I think it's a miracle that they didn't kick me out when I did all these justice things. What I did, they all do now."
While she is grateful and joyful about her choice to become a BVM, you could say that it had a rocky start.
"I had no idea what I was getting into. My mother died when I was 4, so I was used to taking over and I was used to running things. That wasn't how it works here."
She often—sometimes it seemed like daily—had her name on report. "When I left a pin in my apron, when I left my boots in the wrong place, when I left a drawer open so far, so I had to report every day. Somebody always reported me for talking.
"I didn't know I had to keep silent. I didn't think there was anything wrong with talking then and I don't now," she says.
Theresa became the infirmary sacristan. "There was nobody there, just me, nobody to talk to. We (postulants and novices) were not supposed to talk to professed (sisters). So I went to visit them all every day," which the sisters enjoyed.
She still enjoys talking to the sisters. "My goal is to make them laugh. I'm loud and I try to be funny. I never sit at the same dining table. I sit at a different table" every meal at the Caritas Center where she now resides.
She first met BVMs in her hometown of Seattle, where she lived across the street from school. The sisters had been good to her mother, and after she died suddenly, helped her father and the children.
He was a captain with the Seattle Fire Department, but couldn't keep that job with children to raise on his own. So he became custodian at the school.
Theresa decided to join the community she had come to know.
She had to finish one credit for her high school diploma, and had to take a class with senior novices who were taking the same class for credentials.
She started teaching in 1952. "I was 19 and I was teaching sixth grade," she remembers.
The grade she taught changed often. "One year, I taught a double class: first grade in the morning and fourth grade in the afternoon. That was hard."
She continued her education every summer, earning her bachelor's and master's degrees. "I went to school my whole life" because she loves to learn.
For 10 years, she taught in Los Angeles. "It was a very difficult school in east LA, probably the poorest school there, and Hispanic. I loved it, loved it, loved it,"
She's been an ombudsman for the elderly, delivered Meals on Wheels, and always stood up for people on the margins.
"I have a wonderful life. I'm very happy. I've had great people supporting me, and I love it."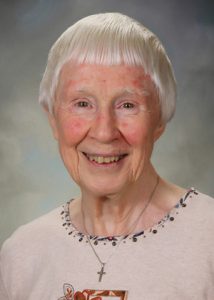 Sister Mary Janine Wolff, BVM
Read Her Biography
"I didn't have the slightest idea" what being a BVM would be like, says Mary Janine Wolff, BVM.
But she knew she wanted to be a sister.
That was not unusual. "In the first grade, Father came in and said 'Who wants to be a sister?' All the girls and half the boys raised their hand," she says.
But the calling stayed with Janine. When she told her mother on high school graduation day, her mother advised her to wait.
"She said, 'You don't know what you want. You've gone to an all-girls Catholic high school for four years. I want you to promise that you'll go out and work for a year, meet boys and date. Then you can do what you want. '"
So Janine did as her mother asked, working, bowling, joining the Young People's Club, singing in the church choir, and babysitting. After the year was up, her mother gave her blessing, and asked "Have you told your dad?"
When she did, he said, "Go ahead, it's your life." As he took her to the train, he said, "Remember, where your mother and I are is always your home."
But she found that she felt at home at Mount Carmel right away.
She visited aunts and uncles the week before she entered the BVM congregation. "Every place I went they gave me my favorite food, which was applesauce. On Feb. 2, 1950 (the day she entered the BVM Congregation), we had applesauce for dessert, and I knew I was home."
She taught for almost 30 years, mostly grades one through four, averaging 50 children each year, sometimes over two and three grades. Then she served in parish ministry.
BVMs taught Janine for 12 years—eight in grade school and four in high school—in her hometown of Maywood, Ill. When she told her dad she wanted to go to a Catholic high school, he said, "I wasn't able to send the others," her brothers and sisters.
When Janine said, "I will pay my own way," he answered, "Go right ahead."
Starting in seventh grade, she had a job at a florist shop that not only paid her tuition but her own dress and hat for her sister's wedding.
She is grateful that she grew up in a loving family and learned that with rights come responsibilities. And she learned to accept things as they come, including going to new teaching assignments because that's where she was needed.
Now in retirement, she makes photo cards, asks for donations, and sends the proceeds to the BVM Hunger Fund.
"I have learned that I am in God's hands and my Creator isn't finished with me yet," she says.
Send an email congratulatory message to a sister on her jubilee
As our Diamond Jubilarians celebrate 70 years, "We, your sisters and friends, say thank you; we bless you, and we love you."
Contact Us
For more information contact:
Angie Connolly, Director of Communications
aconnolly@bvmsisters.org
563.588.2351 x5536
Past Jubilarians