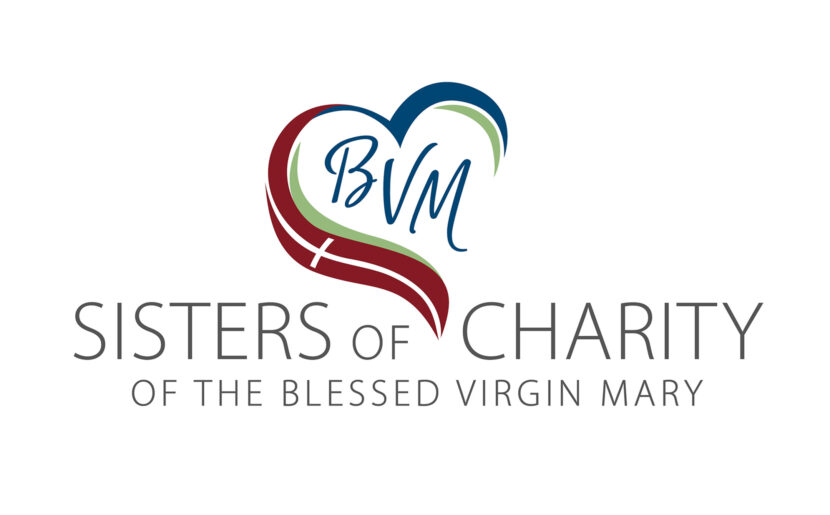 The BVM Leadership Team determined it was time to "do something new" that best captured the spirit of the BVM Congregation and its mission.
We are excited to share this new logo design with you and explain how it developed. Designed by the BVM Communications Office, significant thought and discussion went into the meaning and elements of the logo:
Meaning: Led by the spirit of God to enhance a more just and inclusive world, the Heart of BVM embraces the global community widening our connections and awareness to the injustices in the world.
Colors: Red represents love and charity. Green and blue represent the global community.
Shapes and Motion: The cross is the foundation that leads the sisters to follow the spirit of God. Wrapping around the global community, the open heart with "BVM" at the center represents the life and mission of the congregation living out the core values of freedom, education, charity, and justice.
Font: The "BVM" font is vibrant and free; the remainder of the text is clean, simple, and humble in nature.
As we move into the future, we look forward to sharing the Heart of BVM with you.
The Heart of BVM: Freed by Love, Acting for Justice