Sister Marie C. (Jane Frances) Fitzpatrick, BVM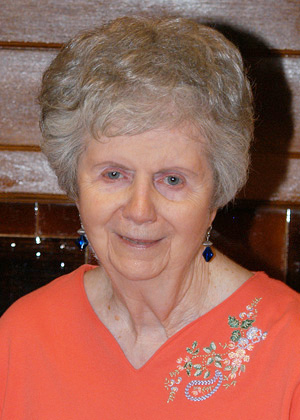 Sister Marie C. (Jane Frances) Fitzpatrick, BVM died Saturday, May 1, 2021, at Mount Carmel Bluffs in Dubuque, Iowa. She was 95.
Funeral services were Monday, May 10, 2021. Burial is in the Mount Carmel Cemetery.
She was born on Dec. 27, 1925, in Chicago to John and Anne (McHugh) Fitzpatrick. She entered the BVM congregation Feb. 2, 1945, from St. Charles Parish, Chicago. She professed first vows on Aug. 15, 1947, and final vows on Aug. 15, 1952.
Sister Marie was an elementary teacher at Our Lady of Victory in Waterloo, Iowa; and Sacred Heart in Manly, Iowa, where she also served as principal. She also ministered as an elementary teacher in Marcus, Iowa, and Hempstead and West Hempstead, N.Y.; as a principal in Chicago; and as an elementary teacher and principal in Rapid City, S.D.  She was a religious education director in Denver and parish minister and psychotherapist in Aurora, Colo.
She was preceded in death by her parents and a brother John. She is survived by a sister-in-law Bernice Fitzpatrick, Chicago; nieces; nephews; and the Sisters of Charity, BVM, with whom she shared life for 76 years.
Memorials may be given to Sisters of Charity, BVM Support Fund, 1100 Carmel Drive, Dubuque, IA 52003 or make an online gift.
Watch Memorial Mass and Sharing of Memories
Download Eulogy
Download Sharing of Memories