Jeanne (Suzette) Granville, BVM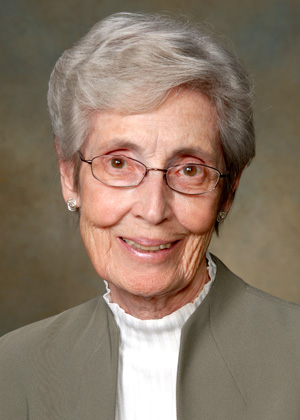 Sister Jeanne (Suzette) Granville, BVM, 90, died Sunday, June 10, 2018, at Caritas Center, Dubuque, Iowa.
Visitation, Sharing of Memories, and Mass of Christian Burial was Monday, June 18, 2018.  Burial was in the Mt. Carmel Cemetery.
Sister Jeanne was born on May 6, 1928, in St. Louis, Mo., to William and Mary Helen McKean Granville. She entered the BVM congregation Sept. 8, 1947, from St. Mary Magdelen Parish, St. Louis. She professed first vows on March 19, 1950, and final vows on Aug. 15, 1955.
Sister Jeanne was director of the North City Deanery Catholic Elementary Schools in the Archdiocese of St. Louis.  She served as principal at St. Dorothy ES, Chicago; Seven Holy Founders ES, Calumet Park, Ill.; St. Elizabeth ES, Crestwood, Mo.; Our Lady of Good Counsel ES and St. James the Greater ES, both in St. Louis; and Holy Ghost ES, Jackson, Miss. She was a teacher at St. Callistus ES, St. Ferdinand ES and St. Dorothy ES, all in Chicago; St. Eulalia ES, Maywood, Ill.; St. Joseph ES, Round Lake, Ill.; and Our Lady of Loretto ES, Hempstead, N.Y.  She was the outreach and social concerns director at Immaculate Conception Parish and program coordinator at the Talton Outreach Center, both in St. Louis.
"Jeanne had a strong faith and a deep love of the Eucharist . . . She was loyal to her friends and devoted to her family.  She was gracious, thoughtful, kind, witty, and a perfectionist in work ethic and appearance.  She found great enjoyment spending time with those dear to her, as well as traveling, chocolate, and shopping, but only if it was a bargain.  She loved dogs and was committed to all things St. Louis, especially the St. Louis Cardinals, even when she knew she was in Cubs country. (Eulogy, Marian Hall Chapel, June 18, 2018)
She was preceded in death by her parents; sisters Mary Helen Bayless and Mary Elizabeth (Bette) Sly; and brothers William and John. She is survived by nieces, nephews, and the Sisters of Charity, BVM, with whom she shared life for 70 years.
Memorials may be given to Sisters of Charity, BVM Support Fund, 1100 Carmel Drive, Dubuque, IA 52003 or make an online gift.
Download Eulogy
Download Wake Stories
Watch Sharing of Memories