Sister Georgeann (Immaculate) Quinlan, BVM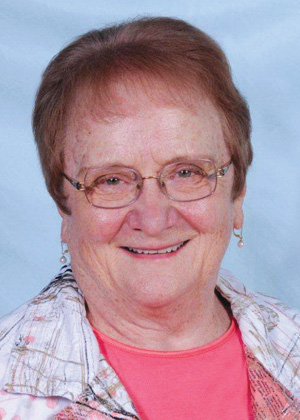 Sister Georgeann (Immaculate) Quinlan, BVM, 84 of Mount Carmel Bluffs, 1160 Carmel Drive, Dubuque, Iowa, died Friday, Nov. 4, 2022.
Visitation, Sharing of Memories, and Mass of Christian Burial were on Tuesday, Nov. 15, 2022, in the Mary Frances Clarke Chapel at Mount Carmel Bluffs. Burial is in the Mount Carmel Cemetery.
Sister Georgeann was an elementary teacher in Des Moines, Iowa; Chicago; and San Jose, Calif. She ministered as a secondary teacher and junior high religious education coordinator in Boulder, Colo. She was a parish youth director and pastoral assistant in Colorado Springs, Colo. In the greater Denver area, she served as director and minister of elderly programs, counselor to families of the blind, public relations and marketing for apartment complexes, activities director for a care center and archdiocesan housing, and as a community advocate for seniors.
She was born April 17, 1938, in Duluth, Minn., to George and Mary (Plaster) Quinlan. She entered the BVM congregation Sept. 8, 1956, from St. Luke Parish, St. Paul, Minn. She professed first vows on Feb. 3, 1959, and final vows on July 16, 1964.
She was preceded in death by her parents, brothers Gerald and Richard Quinlan, and brother-in-law Lou Balaban. She is survived by a sister Marlyn Quinlan Balaban, Roseburg, Ore.; a brother Jean (Donna) Quinlan, Apple Valley, Minn.; a sister-in-law Terry Quinlan, Chicago; nieces; nephews; and the Sisters of Charity, BVM, with whom she shared life for 66 years.
Memorials may be given to Sisters of Charity, 1100 Carmel Drive, Dubuque, IA 52003 or online at https://www.bvmsisters.org/support_donate.cfm.
Watch Memorial Mass and Sharing of Memories
Download Eulogy
Download Sharing of Memories