National Catholic Sisters Week: Listen Up! See with Your Heart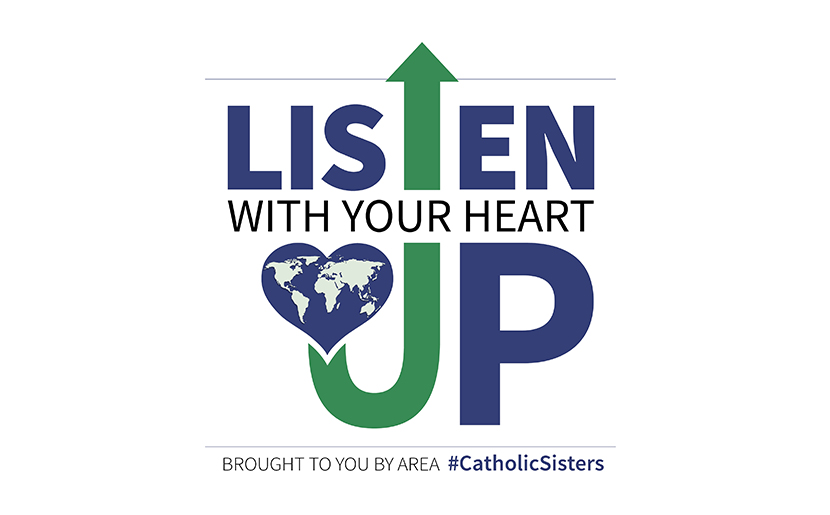 In honor of National Catholic Sisters Week (NCSW), March 8–14, Catholic Sisters of the Upper Mississippi River Valley are coming together to invite followers to Listen UP!
In cooperation with the Azubuike African American Council for the Arts, a series of videos will encourage others to follow the example set by the Leadership Conference of Women Religious (LCWR) to "be the presence of love" through the "power of communication."
The 60-second videos demonstrate that listening is vital for leadership, strong community, and love. They feature examples of discriminatory and violent situations sparked by ignorance and fear. The lesson is, that when we Listen UP!, we see others as human beings.
The videos will premier during NCSW on the social media accounts of the Catholic Sisters (@CatholicSisters) and its member congregations. The segments will also appear in theaters in Davenport, Clinton, and Dubuque, Iowa; and Moline, Ill. throughout March.
Funding for Listen UP! was made possible by a grant from the Hilton Foundation, and the congregations of the Catholic Sisters of the Mississippi River Valley.
---
The Catholic Sisters of the Upper Mississippi River Valley is comprised of 12 communities of Catholic Sisters—Great River, Great Needs, Women of Great Service.
Illinois
Benedictine Sisters of Rock Island
Iowa
Franciscan Sisters of Clinton
Congregation of the Humility of Mary, Davenport
Franciscan Sisters of Dubuque
Sisters of Charity of the Blessed Virgin Mary, Dubuque
Sisters of the Presentation of the Blessed Virgin Mary, Dubuque
Sisters of the Visitation, Dubuque
Trappistine Sisters of Our Lady of the Mississippi Abbey, Dubuque
Carmelite Nuns of Eldridge
Wisconsin
Franciscan Sisters of Perpetual Adoration, LaCrosse
The Dominican Sisters of Sinsinawa
Nebraska
Sisters of Mercy of the Americas West Midwest Community, Omaha
---
Azubuike's mission is to "reconcile the racial divides that exist in our community by giving at-risk youth a voice to express themselves, be heard without bias, and spark a larger conversation about race relations and diversity."