Leading by Consensus: Helen Maher Garvey, BVM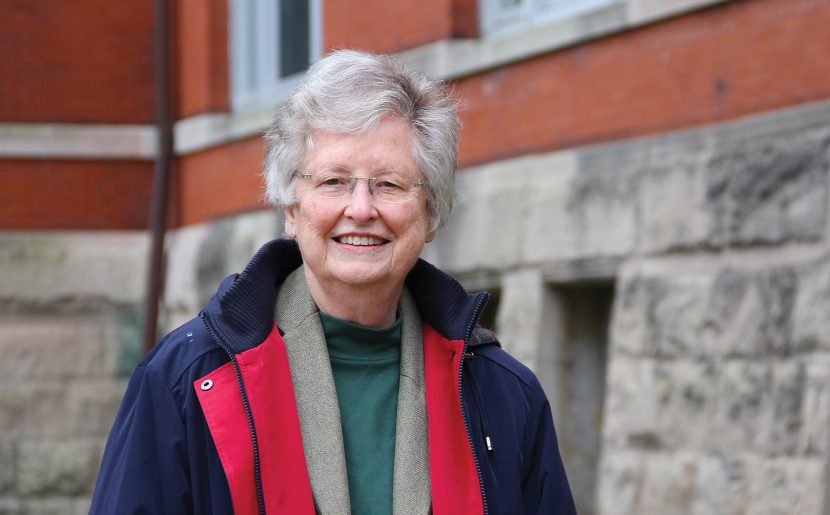 Helen (Robert Joseph) Maher Garvey, BVM was an iconic, lifelong, collaborative leader.
The woman with a great laugh and quick wit was a role model, mentor, and consensus builder.
Helen served as president of the Sisters of Charity of the Blessed Virgin Mary from 1984 to 1992.
From 1986-89, she was also president of the Leadership Conference of Women Religious (LCWR). In that role she addressed Pope John Paul II on behalf of American women religious when he visited San Francisco in 1987.
Her service on behalf of Catholic sisters entered uncharted territory when she chaired the LCWR History Project to create a national exhibit, "Women & Spirit: Catholic Sisters in America." The highly acclaimed exhibit traveled to 10 cities coast to coast over a three-year period from the Smithsonian in DC, to Ellis Island, and westward to Dubuque and other cities on the way to the California coast.
"It taught me a deeper reverence and love for Catholic sisters who significantly helped to develop the history and culture of this nation since 1727. This experience broadened and deepened my knowledge and understanding of women religious," she says in an interview with the National Catholic Reporter.
In a Global Sisters Report interview related to the exhibit, she says "I particularly hope that women have a vision of what we as women can do. Catholic sisters have always supported them in developing their capacities and having their own vision."
Helen received the LCWR 2009 Outstanding Leadership Award, which reads: "A woman who knows who she is, where she stands, and what she believes, who listens to all opinions and finds consensus in divergent voices, who builds up everyone around her by expecting the best and acknowledging excellence."
She died in 2017 at age 82.