Bus Wrap, Billboard Target Human Trafficking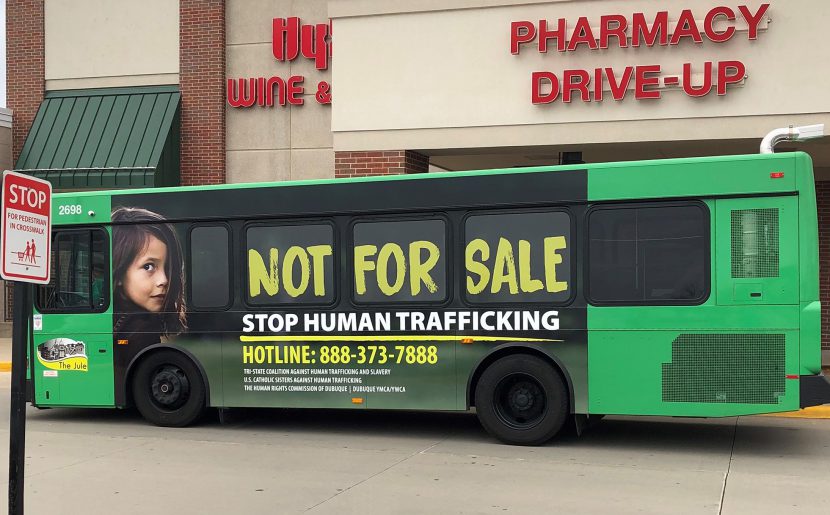 A Jule bus with a strong new message is traversing Dubuque, Iowa, streets.
The Tri-State Coalition Against Human Trafficking and Slavery sponsored the wrap featuring a photo of a lovely young girl to drive home a growing reality: "Not for Sale: Stop Human Trafficking."
It includes the national hotline number: 888-373-7888.
The wrapped bus will spread this message for the next year. It is a follow-up to human trafficking awareness training sessions given to approximately 70 local Jule bus drivers. Funds for the wrap come from the coalition's budget and generous donors to the project, including the Dubuque YMCA/YWCA and the Human Rights Commission of Dubuque.
The coalition's hope is that the awareness of and response to human trafficking will prevent vulnerable young persons from becoming victims of this crime against humanity, and encourage people to contact the hotline if they see anything suspicious.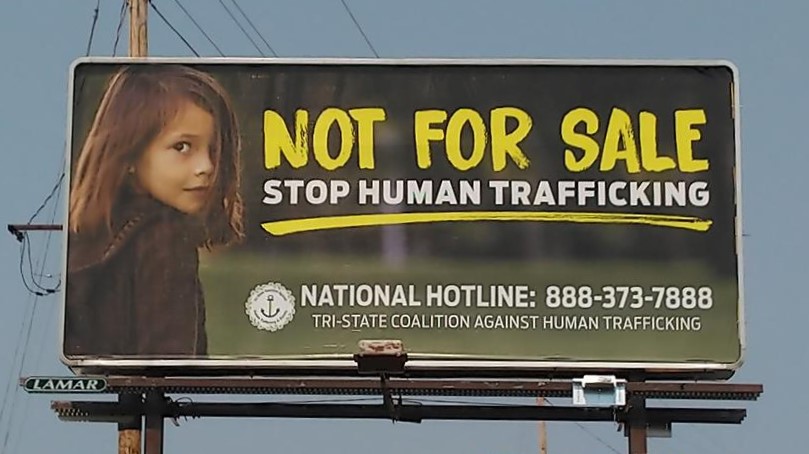 This same message is posted on a billboard on US 20 between Dyersville and Dubuque.
The timing is intentional. Large public events like athletic contests and fairs are a magnet for traffickers, and in Dubuque County none is bigger this summer than the major league baseball game on Thursday between the Chicago White Sox and the New York Yankees at Dyersville's iconic Field of Dreams. Eight thousand fans will cheer on their teams, and ancillary events are also full-throttle ahead.
"We want to help people realize that no person is a commodity to be sold," says BVM Sister Irene Lukefahr, a coalition member. "Each person is a beloved daughter or son of God, worthy of dignity and respect, not a tool for pleasure and profit."
The coalition was founded by members of the area Catholic women religious communities, including the Sisters of Charity of the Blessed Virgin Mary, in 2014. It has expanded to include women and men dedicated to the eradication of this de-humanizing, criminal enterprise.