Archival Clip: Sisters' Friendship Linked by Beloved Hummel Sketches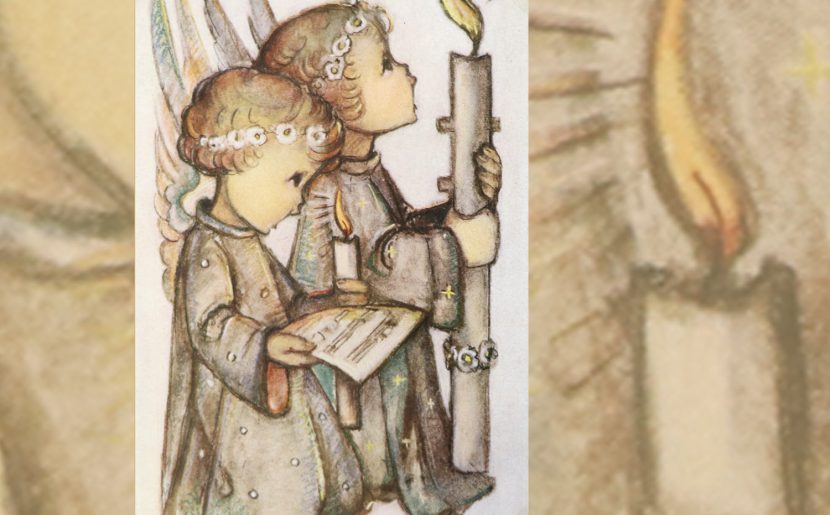 by Jennifer Head, archivist
BVM Center News, February 2016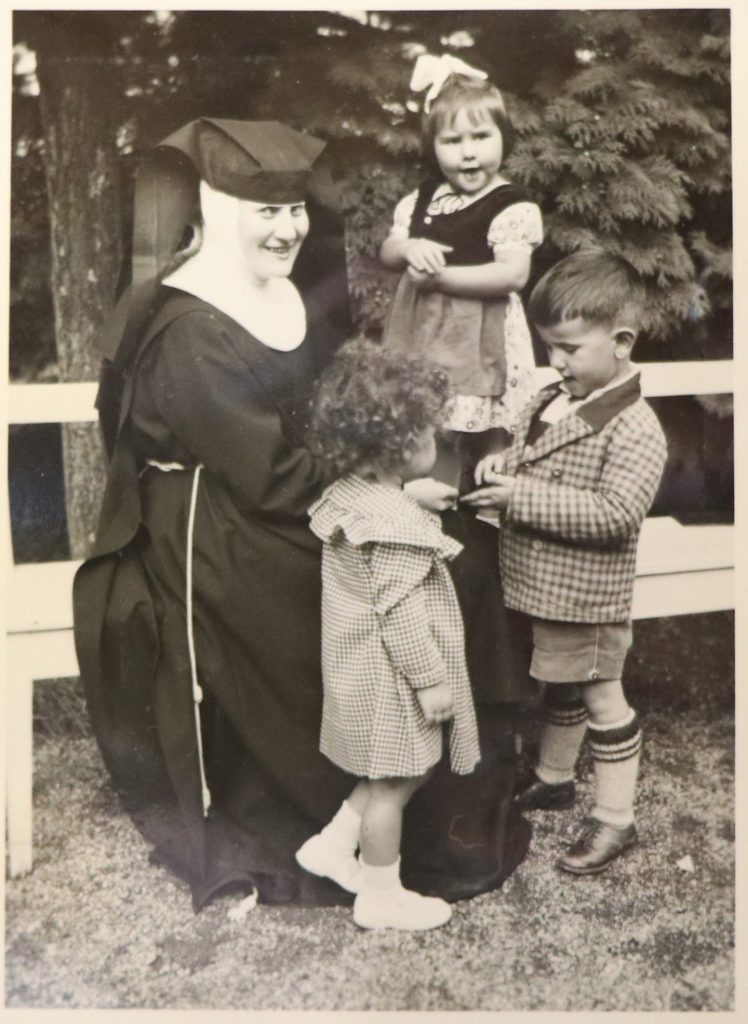 One of the many treasures in the Mount Carmel Archives is a collection of materials relating to Callista Campion, BVM.
She corresponded with a Franciscan sister, Maria Innocentia, in a convent in Siessen, Germany, in the late 1930s. Though interrupted by World War II, the correspondence continued until Maria Innocentia's death on Nov. 6, 1946. Callista then continued to correspond with the Franciscan convent in Siessen for several more years.
Why is this collection significant? Prior to entering the convent, Maria Innocentia's name was Berta Hummel, and she was already known for her drawings of children.
The Franciscans encouraged Maria Innocentia to continue her painting and even arranged for the creation of porcelain figures derived from her drawings. The income from the sale of the "Hummels" allowed the Siessen convent to survive during the war, even though the Nazis confiscated half the profits.
After the war, American servicemen took the Hummels back home and created a devoted group of collectors.
Regrettably, our files do not include any of the correspondence between the two women. But we do have seven original sketches by Maria Innocentia Hummel. Only three of them feature the chubby-cheeked children she was famous for.
Of these three sketches, one is an angel, a second is a child lighting the Advent wreath, and the third appears to be preliminary sketches for another work. The other four sketches are religious in nature. Two are reminiscent of illuminated medieval manuscripts, one showing events of Holy Week and a second illuminating a Bible verse. The remaining two sketches are a Madonna and child and a shepherd kneeling at the manger.
Callista's interest in Hummels was not limited to corresponding with Maria Innocentia. She was an avid collector of Hummels (at one time, she had one of the largest collections of Hummels in the United States) or anything Hummel related.
Our files include numerous clippings about Hummels, correspondence with other Hummel collectors, copies of German and English "coffee table" books featuring Maria Innocentia's sketches, and an extensive collection of postcards.
Callista created four scrapbooks, one of which may also contain original sketches by Maria Innocentia.
While the popularity of Hummels is waning today, their cultural impact cannot be overestimated.
Perhaps more importantly, they allowed a congregation to survive through the most trying of times.