Railroad Crossing Made Safer For Everyone Thanks to BVM's Advocacy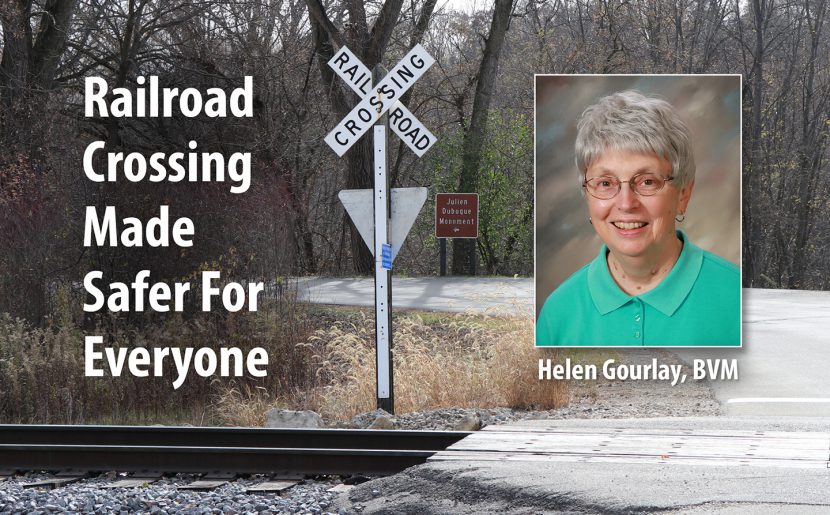 When Helen (Frances Helen) Gourlay, BVM had a closer-than-necessary experience at a railroad crossing, she didn't say somebody really ought to do something about that.
She did something about it, and the result is better signage, better visibility, and painted railroad crossing markings. All of this happened in about six weeks.
"In mid-September, I was about to cross the tracks (in the Mines of Spain area in Dubuque, Iowa) when a very loud train whistle came from a train to the right about 100 yards away," Helen says. "I felt there was not adequate signage there."
So she called the Canadian National Railroad (CNR), Iowa Department of Transportation (DOT), and the city of Dubuque.
Catherine Dunn, BVM, former chair of the Iowa DOT, suggested contacting the department director. Associate Suzie Wright encouraged Helen to contact the Dubuque City Council.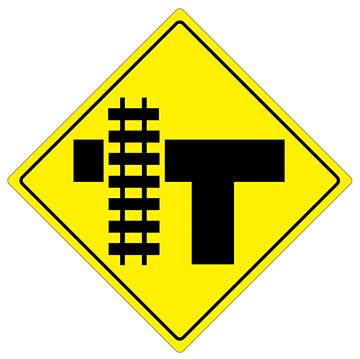 In response, on Oct. 16, "staff from the city of Dubuque, the CN Railroad, and the Iowa DOT conducted a field visit at the at-grade railroad crossing near the Mines of Spain State Park," says Stuart Anderson, director of planning, programming, and modal division at the Iowa DOT.
The result: the city will cut down trees and remove scrub to improve visibility; a faded yield sign will be replaced; one new advanced warning railroad sign will be will be installed and another will be moved further back from the crossing; and painted stop bars or railroad crossing markings will be added to both sides of the crossing. The painting was done and one sign installed by the end of October. All of this will be done within a month, weather permitting.
"The above enhancements should make it clear to motorists that they are approaching a railroad crossing and enhance the overall safety at this location," Stuart says. "Thank you very much for your initial outreach regarding this crossing."
Helen thanked BVMs for prayers and support. "I've been pleased with how the process of review was moved along and appreciate the ongoing communication from the DOT," she says. "I'm hoping the improvements will be sufficient to alert drivers and that the area will continue to be monitored."
Sometimes it just takes one person speaking up to make everyone safer.