Clarke University: A BVM Legacy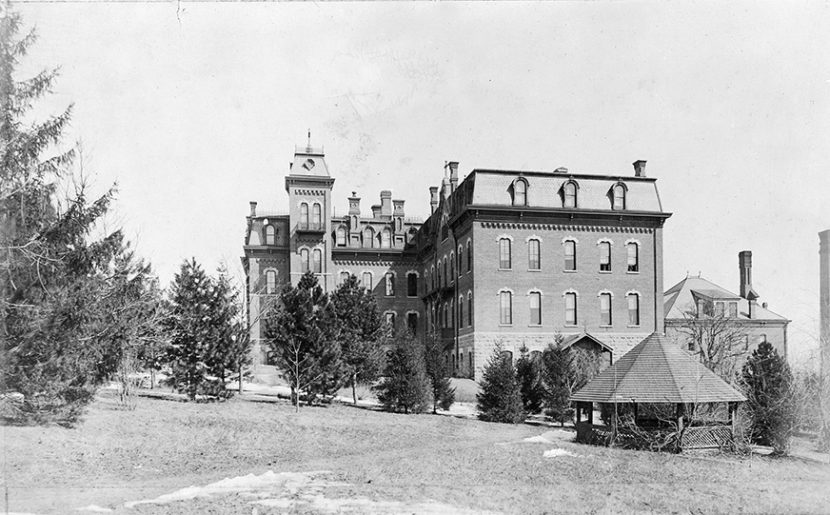 Clarke University and the Sisters of Charity of the Blessed Virgin Mary Celebrate 175 Years in Dubuque
In 1843, 175 years ago, a small group of women religious known today as the Sisters of Charity of Blessed Virgin Mary (BVM) traveled to the Mississippi river town of Dubuque, Iowa, at the invitation of Bishop Mathias Loras to bring education to the Iowa Territory.
It was here where they set roots near the Mississippi to build their first Motherhouse—establishing an educational institution we know today as Clarke University the same year.
Clarke opened three years before Iowa became a state as St. Mary's Academy. After occupying several locations in the early years, the school was renamed Mount St. Joseph Academy and in 1881 moved permanently to its present location on Clarke Drive. The academy became Mt. St. Joseph College, a liberal arts institution, in 1901 and was chartered by the State of Iowa in 1910. In honor of BVM Foundress Mary Frances Clarke, the institution was named Clarke College in 1928 and in 2010 became Clarke University.
Today, the school remains "progressive with the times" as Mother Clarke intended. In 1884, she wrote to her community of sisters, almost all of whom were teachers: "Let us . . . keep our schools progressive with the times in which we live . . . In teaching, we must . . . endeavor to make [students] think."
Throughout the school's history, more than 450 BVMs taught at Clarke University. Shaping it into the institution it is today.
"Excellence in teaching has been a hallmark of  Clarke University throughout the years," reflects former Clarke University music instructor LaDonna (Mary) Manternach. "One aspect of that excellence is the academic quality of the faculty, and another is the genuine care and concern that the faculty and staff have for each student: academically, spiritually, and emotionally."
Gallery: BVMs at Clarke University