BVMs Arrive in Dubuque And Start Teaching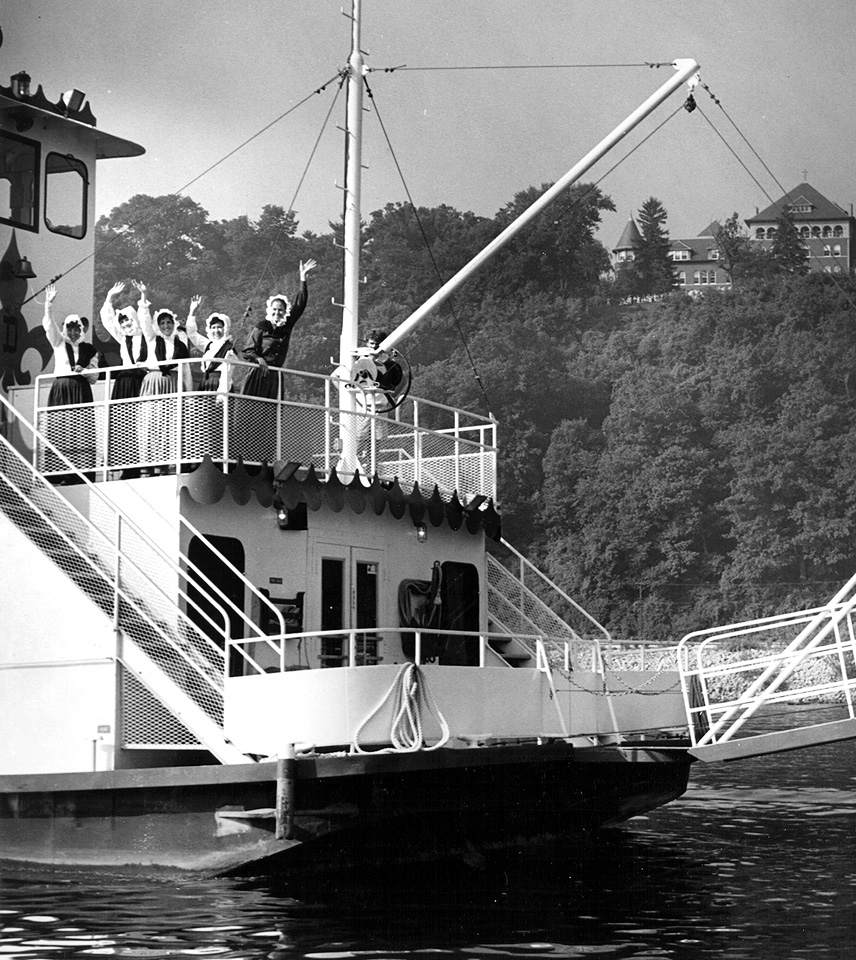 by Kathryn (John Laurian) Lawlor, BVM
Summer 2018 issue of Salt
A bell on board a Mississippi River packet rang out on June 23, 1843, announcing the arrival of Eastern passengers coming into the harbor of Dubuque, Iowa.
When the townspeople rushed to the dock, they met Bishop Mathias Loras, accompanied by five Sisters of Charity of the Blessed Virgin Mary—Margaret Mann, Eliza Kelly, Patrice Caniff, Francis O'Reilly, and Joseph O'Reilly.
By the middle of July, the sisters, who had been teachers in Philadelphia, began the first school for the children of Dubuque. They urged Mary Frances Clarke, their foundress, and the other 13 members of the BVM community in Philadelphia to join them in beginning the ministry of education in the vast Iowa Territory.
In order to sustain themselves, the sisters obtained a pioneer farm south of the town, through the efforts of their spiritual director, Rev. T.J. Donaghoe. There they built their first Motherhouse and a boarding school for girls.
When their graduates joined them, the BVMs expanded their schools to Chicago and westward along rivers, railroad tracks, and the Santa Fe and Oregon trails. This expansion enabled the other BVMs to move to Dubuque, where they built their Motherhouse, Mount Carmel, along the banks of the Mississippi River.
Nearly 5,000 women joined the BVM community in fulfilling its mission and ministry.