The Web of Life and Integral Ecology: A Both-And Reality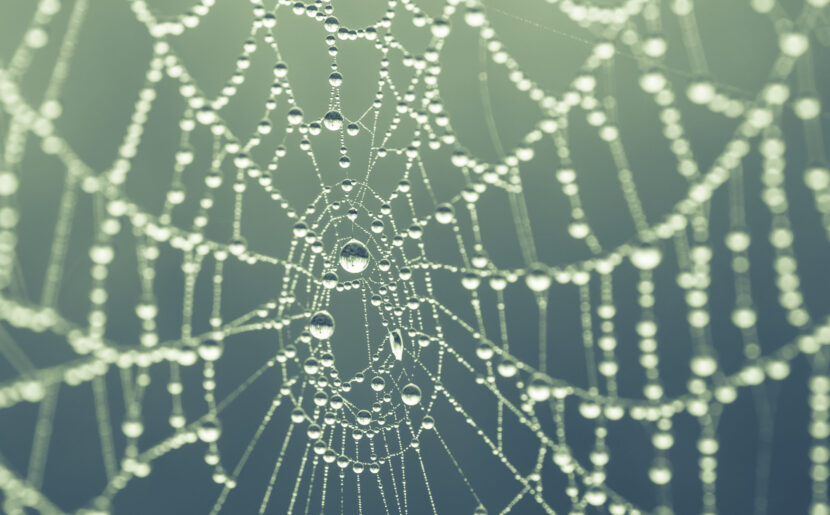 "Your toe bone connected to your foot bone,
Your foot bone connected to your heel bone,
Your heel bone connected to your ankle bone,
Your ankle bone connected to your leg bone . . ."
The catchy melody of this African American Spiritual, "Dem Bones," composed by civil rights activist James Weldon Johnson, came to me as I reflected on the "Web of Life" and "Integral Ecology" and how everything and everyone is interconnected.
Many of us I suspect, have been living our lives through the lens of the "Web of Life" for decades recognizing that everything is connected and interrelated. More recently, the term "Integral Ecology" coined in Pope Francis' Encyclical, Laudato Si': On Care of our Common Home, connotes that all aspects of life—environmental, social, economic, and cultural are interconnected. He wrote, "Everything is interconnected: and genuine care for our own lives and our relationship with nature are inseparable from fraternity (community), justice, and faithfulness to others. (LS 70).
It is about how we relate and view each other, to non-human creation, and to God. It is about what happens when those relationships rupture and what is possible when we get those relationships right.
Another insight from LS 139 is, "When we speak of the environment, what we really mean is a relationship existing between nature and the society which lives in it. Nature cannot be regarded as something separate from ourselves or a mere setting in which we live. We are part of nature, included in it and thus in constant interaction with it . . . We are faced not with two separate crises, one environmental and the other social, but with one complex crisis which is both social and environmental. Strategies for a solution demand an integrated approach to combating poverty, restoring dignity to the excluded, and at the same time protecting nature." It is a both-and reality.
The "Web of Life" and "Integral Ecology" seek to respond to the current multi-dimensional crisis—the cry of the earth AND the cry of the poor. This is not a new insight to our BVM Community, as reflected in our recent Directional Statements,
"We, together as BVM Sisters and Associates, drawn by grace
into living more profoundly into the mystery of God
into living more consciously our interconnectedness with all creation…
and commit ourselves humbly, boldly, and courageously
to participate and join others in profound institutional shifts transforming our congregation, church, and society toward a more just, inclusive, equitable, and sustainable world for all
to engage and collaborate with those suffering injustices and a lack of resources for all life to flourish
to seek conversation with and listen deeply to people with divergent perspectives, cultures, and experiences
to widen our global awareness and connections."
We have been on this journey together and now have new language to describe this "Web of Life" as we live into the future. I return to the melody of the song "Dem Bones" and add a few lyrics of my own. (To be truthful I simply can't get the tune of my head! I encourage you to write your own version—the possibilities are endless!).
"The earth is connected to the human,
The human is connected to the ocean,
The ocean is connected to the fish,
The fish is connected to the coral reef. O hear the word of God…"