Ministry Partner: Students Without Limits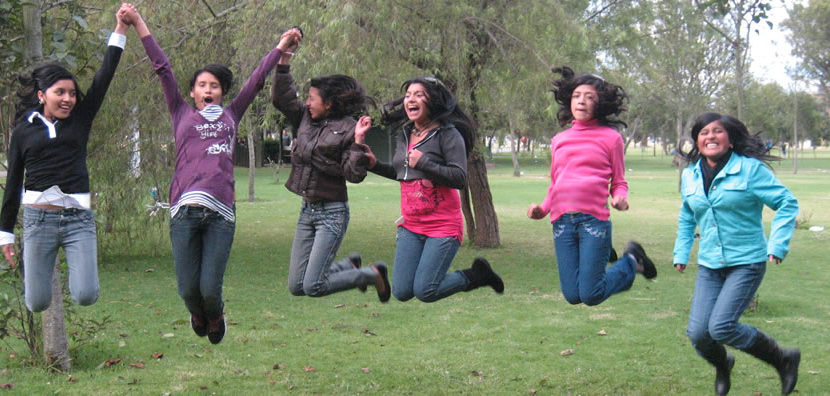 In keeping with our mission as Sisters of Charity of the Blessed Virgin Mary, our congregation directs a portion of its financial resources toward external ministries like Students Without Limits in San Diego. We fund BVM Sisters and others who engage in the work of "helping others enjoy freedom in God's steadfast love."
IMPACT
Students Without Limits provides support to at-risk minority and immigrant teens who are from low-income families and could become first-generation college students.
"With an education, these at-risk youth will be able to break the chains that keep them without hope," says Cindy Sullivan, BVM in her recommendation. "Recognizing the gifts, talents, and developing potential in each member of this target group is essential."
The organization provides year-round attorney and school psychologist led workshops, support groups, and individual counseling sessions for more than 150 students at 13 high schools near the Mexican border. The sessions offer a safe space where students who are undocumented, DACA recipients, or U.S. citizens with undocumented parents can regularly come to ask questions, get resources, practice coping skills, and see that they are not alone.
That support is essential to students like high school senior, Roxanne. Without Students Without Limits, she wouldn't think about attending college.
If it weren't for you; I would be in a very different situation," she says. "Thank you for believing in me."
MINISTRY PARTNERSHIP
Ministry Partnership Grants give financial assistance to projects and organizations with which BVMs or BVM associates have current firsthand knowledge of the project or ministry. The grants provide a means of BVM outreach to others according to our vision and values.
The BVM Sisters, "seek out and attend to those in need" through our investment Ministry Partnership Grants. Join us in prayer for those who partner with us in ministry.
Featured photo credit: Students Without Limits