Sister Catherine Jean Hayen, BVM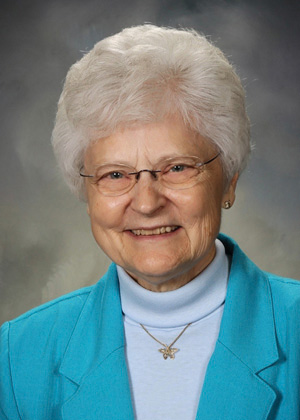 Sister Catherine Jean "C. Jean" Hayen, BVM died Friday, Jan. 1, 2021, at Caritas Center in Dubuque, Iowa. She was 78.
Funeral services were Tuesday, Jan. 12, 2021. Burial is in the Mount Carmel Cemetery.
She was born on Sept. 2, 1942, in Cedar Rapids, Iowa, to Joseph T. and Mildred (Weis) Hayen. She entered the BVM congregation July 31, 1960, from St. Patrick Parish, Cedar Rapids. She professed first vows on Feb. 2, 1963, and final vows on July 14, 1968.
Sister C. Jean was an elementary teacher at St. Anthony in Dubuque, Iowa, and St. Patrick in Cedar Falls, Iowa. She served as an administrator at Visitation Convent, a resident services coordinator for the Dubuque Housing Initiative, a wellness low vision staff member, and an activities aide at Mount Carmel; and a T'ai Chi Chih teacher at the Roberta Kuhn Center, all in Dubuque. She also taught in Davenport, Iowa, and Cicero, Ill.
She was preceded in death by her parents, a sister Linda Bain and brothers-in-law Harold McCoy and Bill Davis. She is survived by sisters Mary McCoy, Joanne "Joni" Davis, and Margaret (Alan) Fuller, all from Cedar Rapids; a brother William (Marcia), West Des Moines, Iowa; nieces; nephews; and the Sisters of Charity, BVM, with whom she shared life for 60 years.
Memorials may be given to Sisters of Charity, BVM Support Fund, 1100 Carmel Drive, Dubuque, IA 52003 or make an online gift.
Watch Memorial Mass and Sharing of Memories
Download Eulogy
Download Sharing of Memories