Ministry Partner: Fountain of Youth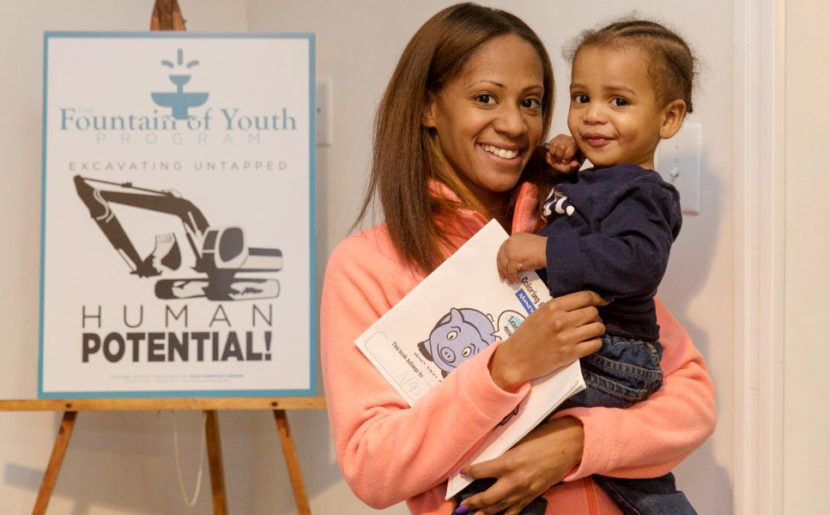 In keeping with our mission as Sisters of Charity of the Blessed Virgin Mary, our congregation directs a portion of its financial resources toward external ministries like Fountain of Youth in Dubuque, Iowa. We fund BVM sisters and others who engage in the work of "helping others enjoy freedom in God's steadfast love."
Fountain of Youth, established in 2016, provides programs and support for underprivileged youth and adults in the Dubuque community to help them find the tools and learn the skills needed to move beyond their circumstances and find the pathway out of generational poverty and/or incarceration.
Everything has been one blessing after another.
As one participant describes, Fountain of Youth gave her hope during a difficult time in her life.
"From the day I walked in, it's been nothing but love and it has made such a difference in not just my life but my fiance's life and the life of my daughter. Everything she has on right now was donated through the Fountain of Youth . . . [it] has been a complete miracle. Everything has been one blessing after another."
BVM Associate Suzie Wright recommended Fountain of Youth for it's dedication to giving people a second chance.
"I have been able to see this ministry in action at various events in the community," she says. "The Fountain of Youth is effectively seeking the marginalized and engaging them in ways that are bringing personal success to those they serve."
The Impact
In a contributed video, Fountain of Youth participants share their first-hand experiences and how Fountain of Youth has been a blessing in their lives.
Ministry Partnership
Ministry Partnership Grants give financial assistance to projects and organizations with which BVMs or BVM associates have current or recent firsthand knowledge of the project or ministry. The grants provide a means of BVM outreach to others according to our vision and values.
The BVM Sisters, "seek out and attend to those in need" through our investment ministry partnership grants. Join us in prayer for those who partner with us in ministry.
Funding for Ministry Partnership Grants is made possible through the BVM endowment fund.