Marian (William Marie) Hurley, BVM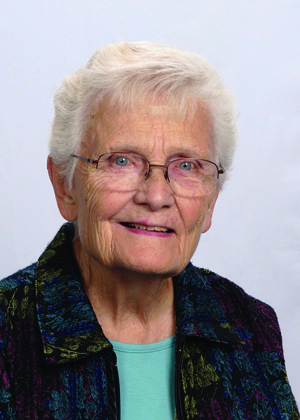 Marian Hurley, BVM (William Marie) died Tuesday, May 1, 2018, at Marian Hall in Dubuque, Iowa.
Visitation will be from 9–10:15 a.m. on Tuesday, May 8, 2018, in the Marian Hall Chapel, followed immediately by a Sharing of Memories and Mass of Christian Burial. Burial is in the Mount Carmel cemetery.
She was born in St. Paul, Minn., on Jan. 26, 1928, to William and Marian Clark Hurley. She entered the BVM congregation Sept. 8, 1946, from St. Jerome Parish, Chicago. She professed first vows on March 19, 1949, and final vows on Aug. 15, 1954.
Sister Marian taught elementary school in Chicago, Grayslake, and Maywood, Ill.; West Hempstead, N.Y.; and San Francisco. She served in parish ministry, as director of elementary religious education, director of religious education, and volunteer in Los Angeles and Glendale, Calif.
She was preceded in death by her parents; brothers: William J., Frank, Rev. John, and James Vincent; and sister Mary Catherine Gillies. She is survived by sisters-in-law: Irene Hurley, Norton Shores, Mich.; Jane Hurley, Palos Heights, Ill.; and Patricia Hurley, Bend, Ore; nieces; nephews; and the Sisters of Charity, BVM, with whom she shared life for 71 years.
Make a donation in Sister's honor.
Download Eulogy

Download Wake Stories