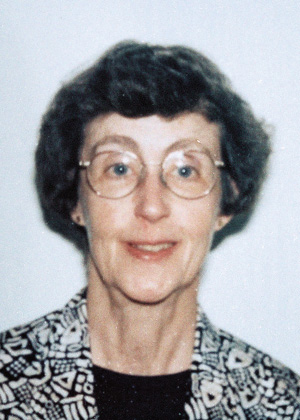 Associate, Sheila Feeney died Sunday, April 14, 2020, at St. Luke's Presbyterian Hospital in Denver, Colo.
Sheila was born June 29, 1939, in Davenport, Iowa. Sheila came to know the BVMs in the first grade while attending Sacred Heart Catholic School in Davenport. She stated, "BVMs became immediate role models. I'm sure that I decided that I wanted to be a BVM at a very young age and never lost that desire, even when I left Mount Carmel two weeks before profession in 1960. To become an affiliate was a fulfillment of a very long dream."
Sheila came to Mount Carmel as a member of the set of 1957 of the Sisters of Charity of the Blessed Virgin Mary.  She later became an associate on June 1, 1996.
Sheila taught school for 29 years in the Denver Public School District retiring in 1992. She returned as a substitute teacher for five more years. She was often told that she was a "born teacher." She was known to bring out the best in students, her fellow faculty members, and herself.
During her first year of association, Sheila wrote, "being a BVM Associate has been wonderful, working, praying, and playing with such beautiful and inspiring women. The very recent BVM west meeting in Las Vegas was the highlight of formal association with the community. I left with so much appreciation of all that I had seen, heard, felt, and learned."
During retirement, she spent four years volunteering countless hours helping survivors of childhood sexual abuse. She also volunteered many hours in a nearby nursing home through her parish.
Sheila loved to travel, spectator sports, reading, musical events, and being with friends and family.
May she rest in peace.