Associate Ramona "Mona" Stubbs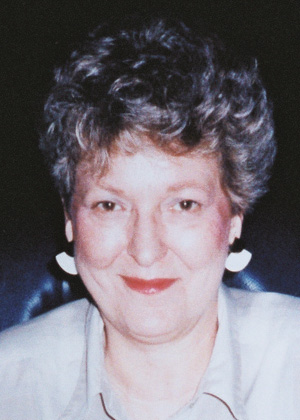 BVM Associate Ramona "Mona" Stubbs died peacefully at Stonehill Health Center in Dubuque, Iowa, on Monday, April 6, 2020.
She was born on June 16, 1939, in Blue Earth, Minn. Mona grew up in Osage, Iowa, where she attended high school. Mona was united in marriage to Harry Stubbs in 1958; they had two sons: Anthony Stubbs of Dubuque, and Paul Stubbs of Bettendorf, Iowa.
She was an independent beautician who owned and operated Mona's Beauty Salon for many years before ending her career working part-time at Stonehill Health Center's Salon. Mona's 56 years as a stylist gave her many opportunities to demonstrate her loving spirit and gifts, such as when she volunteered at Mount Carmel.
Mona wrote, "through work at St. Anthony's School, I became friends with BVMs. Sister Ludwena asked me to help with hair, etc., and my new friends became part of my life . . . they are very special friends!"
In 1997 Mona became an associate. Mona received letters of support from then-Associate Rita Holmberg and Mary Carlos Keeler, BVM. In Rita's letter of affirmation, she stated, "Mona's work as a cosmetologist is one of service. She transforms that service into a real apostolate, routinely going the extra mile to care for her patrons, many who are BVM's and many of them elderly and with special needs." Mary Carlos' letter included, "She is a woman of prayer and compassion who tackles life's hardships with a spirit of serenity and realism. Her time and talent are at the service of others."
Mona was a loving mother and grandmother and enjoyed time with her family through the years. Mona is survived by her two sons, four grandchildren, and five sisters.
Arrangements are pending for a memorial Mass and celebration of her life. May she rest in peace.