Associate Mary Kathleen "Mary Kay" Craig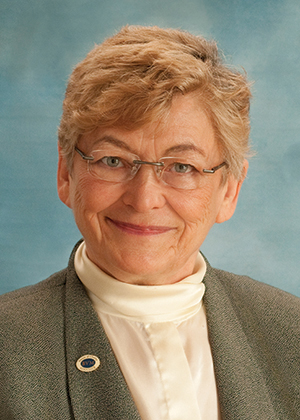 Associate Mary Kathleen "Mary Kay" Craig of Butte, Mont., died Sept. 11, 2020.
Her funeral Mass was celebrated Sept. 30, 2020, at St. Joseph's Catholic Church in Butte. In lieu of flowers, memorials are suggested to the charity of the donor's choice.
Mary Kay was born Aug. 28, 1942, in Butte. Her parents were educated by the BVMs in Butte and she followed that tradition. She had a bachelor's degree in society and technology, public policy focus from Montana Tech.
She and her husband George Waring were married in 1996 and both became BVM Associates on July 21, 2001. They were companioned by BVMs Patricia (Pat) Perko and Kathleen O'Sullivan. In her affirmation letter for Mary Kay, Kathleen said that she "is a person of great optimism, enthusiasm, creativity, commitment and perseverance . . . a hard worker, is very articulate, and always able to think on her feet. These qualities are especially [evidenced] in her passion for the environment and social justice."
Mary Kay was very involved in her community as a member of many social justice/action groups, even chairing and serving as president of many. Among others, she had been a president of the Butte Division of the Ladies Ancient Order of Hibernians, the American Lung Association of the Northern Rockies, and the Environmental Protection Agency grantee Citizens' Technical Environmental Committee.
She was co-chair of the Helena Diocese Catholic Campaign for Human Development Committee, the Butte Vicariate coordinator for the Montana Catholic Conference, a member of Holy Spirit Parish Social Justice Ministry, and a board member of the church-supported Montana Abolition Coalition.
Mary Kay was also one of the first members of the BVM Shareholders Education Advocacy Committee (SEA). Amnesty International presented her with the Montana Human Rights Award in 2004.
Mary Kay's husband is Associate George Waring 518 W. Granite St. Butte, MT 59701-9147. May she rest in peace.