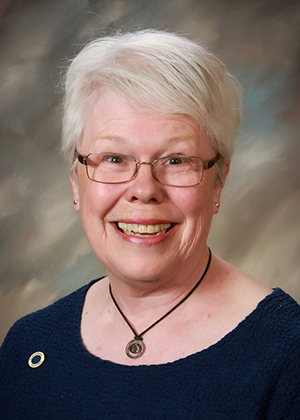 Mary Ann Krems, BVM Associate and former member of the set of 1959, died Aug. 5, 2020, at the age of 78. A  private funeral Mass was celebrated Aug. 11, 2020, in Stevens Point, Wis. Her family will plan a larger celebration of her life when the pandemic is over.
Mary Ann was born in Sterling, Ill., on Aug. 31, 1941, and was a graduate of Holy Angels Academy in Clinton, Iowa, where she came to know the BVM sisters. Mary Ann was accepted as an associate on Dec. 2, 2005. She was accompanied on her discernment journey by BVMs Judith Therese McNulty and Marilyn Wilson.
Mary Ann was a member of the Associate Coordinating Committee (ACC) and belonged to the Shareholders Advocacy and Education (SEA) group for many years.  She participated in many Senates, Assemblies and retreats over the years.
Lynn Lester, BVM who was also a member of the set of 1959 shared: "Mary Ann was full of inner joy, she brought joy to everything she did as an associate. I don't ever remember her not having a smile on her face!"
Associate Michelle Miller, who was accompanied by Mary Ann in her journey to association, writes: "When Mary Ann invited me to consider becoming an associate, as a mother of an infant and a toddler, I wasn't sure how that would fit into my life. But Mary Ann was always supportive and encouraging. We truly recognized the spirit of Mary Frances Clarke in each other and the charism of freedom was prevalent throughout our discernment meetings. I was so blessed to have her as my companion. I will be forever grateful for her presence in my life and I will miss her immensely!"
Marge Clark, BVM who worked with Mary Ann on SEA shared, "Mary Ann was one of the most faithful and dedicated to the justice work of the congregation. She was always the most prepared member of SEA. She was a great asset at the Interfaith Center on Corporate Responsibly (ICCR) meetings when she was able to attend.  I loved her and will miss her."
Cards may be sent to Mary Ann's family at 5390 Clarice's Circle, Stevens Point, WI 54482-8510. May she rest in peace.