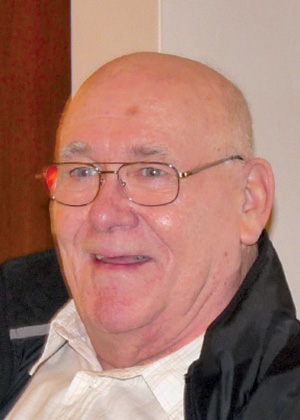 Associate Jim Plant died Monday, June 8, 2020, at Milwaukee Veterans Hospital.
Jim was born in South Milwaukee, Wis., on March 31, 1943.He attended the University of Wisconsin-Milwaukee and Marquette University. He was a retired addiction therapist at the VA Medical Center
Jim first met the BVM Community when he met Mary Frances Reis at UW-Milwaukee, when she was a campus minister and he was a graduate. On Oct. 4, 2011, Jim made his commitment as a BVM Associate in a simple ceremony at his home parish in West Allis, Wis. During the ceremony, Jim shared that he became an associate because of his desire to belong to a spiritual community, help others in whatever capacity he could, and grow in his spiritual and prayer life.
BVMs Suzanne Effinger, Helen Gourlay, and Mary Frances Reis shared the following reflections:
"The most fitting way to describe Jim Plant was his constant longing and thirsting for God, reflective of his deep love of the Psalms! From the day that he dropped into the Campus Ministry Office at UWM searching for 'some spiritual books,' through his preparation to become a BVM Associate, his continued interaction with BVMs and Associates, and to this past year of his hospitalized life with frequent phone calls from his friends, it was always sharing and prayer that brought him the greatest delight and filled his longing. We loved Jim and thank God for his presence among us."
May he rest in peace.