Associate Jeanette Barnes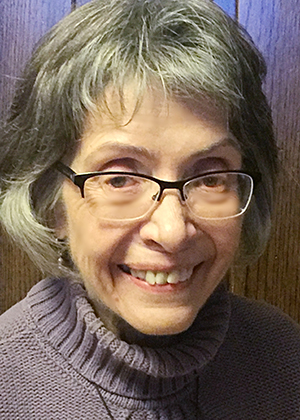 Associate Jeanette Barnes, age 70, of Butte, Mont., died on Aug. 26, 2020. A funeral Mass was held Sept. 2, 2020, at Immaculate Conception Church in Butte. In lieu of flowers, memorials can be made to De La Salle Blackfeet School in Browning, Montana.
Jeanette was born on June 21 in Helena, Mont. She received a bachelor's degree in arts education and a master's degree in arts and humanities from the University of Montana. Because she wanted to work with special needs students, Jeanette went to Carroll College in Helena for her special education endorsement. She taught art at Butte Central Catholic High School and Butte Alternative School. She was also a partner in a collaborative of prominent Butte artists operating the Main Stope Art Gallery. Her favorite media were watercolors and calligraphy.
She was, along with BVM Kathleen O'Sullivan, one of the founding members of Taking Action for Peaceful Solutions (TAPS), the Butte peace group that began Jan. 6, 1991. Through Kathleen, Jeanette met BVMs Patricia (Patsy) Perko and Elizabeth (Liz) Olsen. They introduced her to associates Francine Coombe, Mary Kay Craig, and George Waring, who became her companions for BVM Association. She completed the discernment process on June 25, 2019, and held her commitment ceremony on Sept. 4 of the same year.
In her affirmation letter, Mary Kay said of Jeanette, "Her ways are quiet and circumspect. She educates the most vulnerable; so they can get ahead, and she is kind to all she encounters, especially the marginalized and vulnerable . . . Jeanette is putting her whole self forward to help people who really need help."
May she rest in peace.